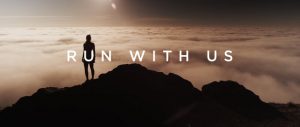 So what is Ultramarathon all about?
Ultramarathon was set up to put the 'fun' into fun running and along the way, it is our intention to raise money for some good causes.
And don't forget that 5k and 10k races are a great way of maintaining your fitness or forming a basis of your training towards longer events such as half or full marathons. Both The Roald Dahl Foundation and Action for Kids have entries available to running events ranging from 10k to full marathon distance both at home and abroad; we would be happy to provide details upon request or you may wish to contact the charities direct.
Above all, stay active, get fit and keep on running. And remember, you don't stop running because you get old, you get old because you stop running. Whether you are a budding Paula Radcliffe or a back of the pack runner, we hope you will enjoy running with Ultramarathon but please, unlike Paula, ensure that you use the official toilet facilities!